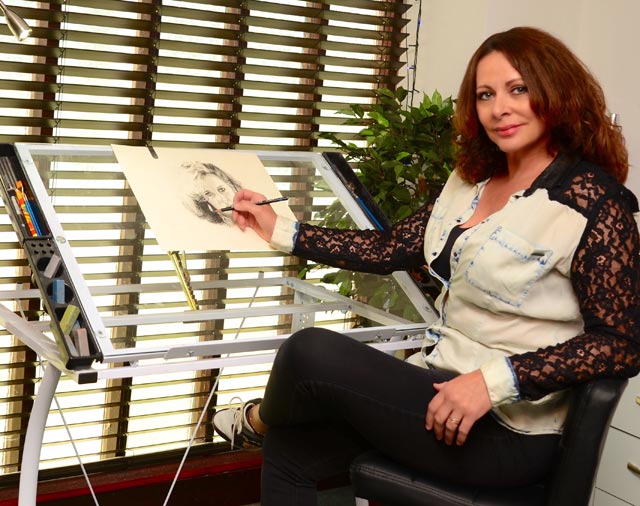 About Me
Having begun to study Fine Art at Newcastle University, I initially specialised in photography & illustrative art, before finally graduating with an honours degree at Canterbury University in 2005, after re-locating to Kent.
My early commissions included many pet & animal portraits, although (most likely because I played the clarinet & saxophone and so had contacts in this field) I also gained a reputation for producing atmospheric portraits of musicians.
Aware of my artistic skills, many friends & acquaintances asked me to paint portraits of themselves or loved ones and over recent years I have moved into producing portraits of people – which I love! I always aim to capture something of the personality of my subject as well as simply an illustrative rendition of their appearance, as I have found from experience that's what makes most portraits really 'come alive'.
I am competent in working with most mediums, my favourites being watercolours & pastels as I favour the lightness & versatility of these to be able to create colourful, artistic artworks which lend themselves particularly well to my style.
Should you commission me to paint a portrait for yourself or a loved-one, you will be assured of receiving a one-off piece of original art – sure to take pride of place on your wall.
I employ a tried & tested process to ensure that you will be delighted with your final artwork. Following a short sitting at my own photographic studio – I will set to work with my artistic skills on the image of your choice to produce an original artwork, ready for framing.
All commissions come with the peace of mind a money-back guarantee of satisfaction and many testimonials from satisfied customers will attest to the quality of my work.
Do please contact me with any questions or to commission an original artwork for yourself.
Please contact Art-Ography and let's get creative!